Trampoline Park Franchise – Redline Sports Orlando Florida
There is a new trampoline and laser tag attraction coming to Orlando Florida. Redline Sports Trampoline Park and Laser Tag Arena.
REDLINE SPORTS is no stranger to the vacation and family entertainment industry. Our REDLINE SPORTS staff has had experience in the vacation, hotel and casino development industry for decades. Las Vegas, New York, Atlantic City, Bahamas and Central Florida Attractions all are part of our development history. Advertising and marketing for these types of venues are also our specialty. Let REDLINE SPORTS see what we can do for your family entertainment business or extreme sports Orlando franchise.
REDLINE SPORTS is an exciting new high energy performance sports center guide for Orlando Florida. We let you participate in the most extreme sports available in the Central Florida area. Come watch our REDLINE SPORTS videos to see all the great adrenaline rush sports attractions that are available just for you. Once you see all of the extreme REDLINE SPORTS attractions, you will have a hard time selecting the one you want to try first! Put your game face on, this is going to be a bumpy ride…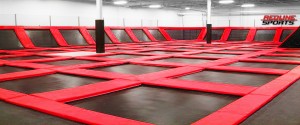 Who We Are
REDLINE SPORTS is an exciting venue to find and to play great extreme sports in Orlando Florida. Whether you jump on an indoor trampoline arena, walk across a ropes course, play a game of laser tag, have a birthday party or jump and float in the air for indoor sky diving, you can do it all right here in Orlando Florida. When it is too hot outside in the Sunshine State of Florida, you can come to an air conditioned indoor trampoline park and play. Come and have a birthday party, a school trip, summer camp destination or just come to a great place to spend the day as a getaway. REDLINE SPORTS is calling your name to check out the REDLINE SPORTS videos. There are so many things to do in Orlando Florida, we help you decide which is the right one for you.
Our REDLINE SPORTS Team delivers
Superior Engineering
We Need More Power
We are constantly striving to search and find better attractions and products in the Orlando family entertainment industry. Orlando Florida has many well engineered extreme attractions. Watch the REDLINE SPORTS videos and marvel at the technology
Maximum Safety
We Let You Push The Limits
The safety features engineered into the Orlando sports centers allows you to have an extreme thrill yet a safe experience. Orlando is home to some of the safest attractions in the world. REDLINE SPORTS helps you find them.
Player Development
We Train You To Be Better
Our trained staff can help you find better more satisfying REDLINE SPORTS venues and equipment and have a better experience each time you visit an Orlando facility. Let our REDLINE SPORTS recommendations give you a head up on extreme things to do in Orlando
Customer Attraction
We Want You To Come Back
We want your feedback and we give you several reasons to come visit us again. Check out the customer service section and the discount coupons programs available. Birthday party and summer camp destinations are featured.
Arlington TX
Atlanta GA
birthday party
Edison NJ
Fort Lauderdale FL
indoor trampoline arena
Jacksonville FL
laser tag
Long Island NY
Miami FL
orlando trampoline
Orlando trampoline arena
Orlando Trampoline Park
Redline Sports
Redline Sports Florida
Sterling VA
Tampa FL
trampoline franchise
trampoline park
trampoline park Florida